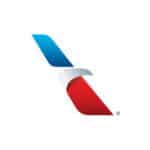 Website American Airlines
Job Description:
Are you ready to explore a world of possibilities, both at work and during your time off? Join our American Airlines family, and you'll travel the world, grow your expertise and become the best version of you. As you embark on a new journey, you'll tackle challenges with flexibility and grace, learning new skills and advancing your career while having the time of your life. Feel free to enrich both your personal and work life and hop on board!
The Customer Assistance Representative interacts with customers in a courteous, efficient, friendly and professional manner:
Job Responsibilities:
Performing clearance and verification of documents at kiosks
Assisting customers with self-service kiosk check-in and kiosk baggage processing
Accepting and activating customers' self-tagged baggage
Accepting, checking and tagging customers' baggage at kiosks
Work shifts that include irregular and/or extended hours, weekends and holidays
Queuing lines in ticket counter areas
Possibly performing additional related duties as deemed operationally necessary by management in with the collective bargaining agreement
Processing and completing credit card baggage transactions at kiosks
Job Requirements:
Must be authorized to work in the U.S.
Bilingual language skills may be required in some locations
Completion of a pre-employment drug screen, comprehensive background check and/or fingerprinting to satisfy company and security requirements
High School diploma or GED or international equivalent
Must fulfill FAA criminal background checks to qualify for unescorted access privileges to airport security identification display areas (SIDA), if applicable
Must be able to secure appropriate airport authority and/or US Customs security badges, if applicable
Applicable valid driver's license as required by local authorities
Must be 18 years of age or older
Read, write, fluently speak and understand the English language.
Job Details:
Company: American Airlines
Vacancy Type:  Full Time
Job Location: Fort Worth, TX, US
Application Deadline: N/A
getyourvacancy.com