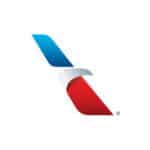 Website American Airlines
Job Description:
Looking for a job where a passion for innovation, a culture of teamwork, and opportunities for growth are valued and rewarded? You've come to the right place.
You don't have to be an airline aficionado to join American Airlines. It takes more than cool planes to keep us ahead of the curve, and thanks to our team of behind the scenes professionals, we do just that. As the largest airline in the world, American Airlines is in the business of serving the global travel needs of our customers. At the core of the Company is our commitment to each customer and each employee. We are dedicated to developing and delivering what our customers value and are willing to pay for. Customer-centric planning, innovative marketing, and an exceptional customer experience are supported by a cadre of talented people.
Job Responsibilities:
On occasion, be offered voluntary overtime and required to work mandatory overtime
Ability to work in an operation that covers a 24-hour period which includes weekends and holidays and day/evening/overnight shifts that could vary throughout the year and as determined through seniority bidding
Handle contacts from customers and gain their trust by providing solutions to their travel needs
Work within a caring environment with a passion for culture and diversity with a strong sense of community, volunteer groups and support of various cause
Be assigned performance goals and receive coaching towards continuous improvement
Offer a high level of customer service
Listen to the customers' needs and proactively offer options
Generate revenue by selling tickets and related products/services
Master several weeks of fast-paced, intensive training on products, processes, policies and tools; and continue learning with recurrent training each year
Work on a full-time basis, at a workstation
Job Requirements:
Thrive on continuous improvement and goal attainment
Can work as scheduled and in accordance with the American Airlines Attendance policy
Can read, write, and fluently speak and understand the English language
Are confident in using technology and navigating through multiple applications during a single call
Have a passion for travel with the interest, knowledge, and experience to become a customer's trusted advisor
Have previous Reservations and/or Customer Service experience in a contact center environment
Will be at least 18 years of age
Have previous Sales experience
Will have a high school diploma or GED Equivalency
Will concentrate on details and handle multiple tasks with accuracy while providing outstanding customer service
Will be able to perform duties while remaining at a workstation for extended periods of time
Job Details:
Company: American Airlines
Vacancy Type:  Full Time
Job Location: Phoenix, AZ, US
Application Deadline: N/A
getyourvacancy.com