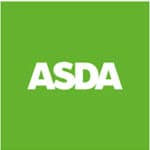 Website Asda Stores Limited
Job Description:
At Asda, the safety and security of our colleagues and customers is really important. Helping customers feel secure is all part of the great Asda service they love. Security colleagues play a vital role in safeguarding our colleagues and customers and protecting our business.
Wherever you are, we put our customers first with excellent service, welcoming stores and 'extra special' products – we work as a team to deliver a great shopping trip.
Job Responsibilities:
Supporting your manager with random spot checks by acting as a witness and recording the details
Conducting spot checks on vehicles in the warehouse yard, with the driver present
Keeping a constant watch with patrols/checks including checking the inside and outside areas of the store for any signs of damage, break-ins or tampering with cash point machines.
Carrying out daily checks on fire doors, clear any obstructions and maintain the fire door records
Other spot checks including making sure paperwork and processes are completed in areas like claims and returns, waste management and lost property
Managing conflicts and sometimes heightened situations
Job Details:
Company: Asda Stores Limited
Vacancy Type:  Full Time
Job Location: Halesowen, England, UK
Application Deadline: N/A
getyourvacancy.com