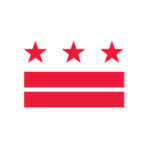 Website DC Government
Job Description:
This position is in the Communications Division at the Department of Motor Vehicles (DMV) and reports directly to the agency's Public Information Officer (PIO). The Communications Specialist will lead the agency's overall social media engagement and creative communication/graphics strategies for marketing collateral that promotes DMV priorities to District residents and the general public.
The Communications Specialist role is highly collaborative, working directly with other Communications Division personal to support video, social media, and email campaigns, as well as the needs of many departments across the agency. It requires creative thinking, graphic design, and excellent writing and editing skills. Additionally, the position is a highly collaborative role and works directly with all areas of the agency: Adjudication Services, Driver Services, Vehicle Services, Administrative Services, Information Technology, and Agency Operations.
Job Responsibilities:
Develops and leads the organization's social media strategy. Crafts original content for multiple social media platforms that garner high engagement and represent the voice and brand of DMV. Executes livestreaming events on social media. Develops and maintains a social media calendar. Provides live coverage of events.
Works with others on the Public Information team to incorporate content they develop into this calendar. Establishes and oversees DMV presence on social media, such as Twitter, Facebook, Instagram, and YouTube. Monitors social media conversations, respond when appropriate and alert upper management if immediate action is required. Serves as the Public Information Division's in-house expert on emerging and social media trends, tools and best practices.
Job Requirements:
Must possess at least one (1) year of specialized experience equivalent to the grade 12 level. Specialized experience is experience which directly related to the line of work of the position and has equipped the applicant with particular knowledge, skills, and abilities to successfully perform the duties of the position including, but are not limited to performing average to more complex support service activities to DMV,
An equivalent combination of education, training and experience.
Must possess and maintain a valid driver's license.
Qualification & Experience:
Job Details:
Company: DC Government
Vacancy Type:  Full Time
Job Location: Washington, DC, US
Application Deadline: N/A
getyourvacancy.com