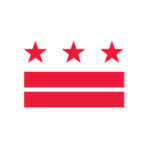 Website DC Government
Job Description:
This position is located in the Single Family Residential Rehabilitation Program in the Housing Preservation Unit within the Department of Housing and Community Development. The Program area is responsible for administering financing programs for the benefit of low- to moderate-income households for the repair of single family homes for residential building code violations. The violations identify areas which include; leaking and/or faulty roofs, modifications to facilitate accessibility, and single- and multi-family residential properties identified for limited or substantial Rehabilitation needed to make critical repairs. The program provides financing in the form of grant or loan funding to property owners to assist with modifications to eliminate barriers to accessibility, roofing repairs, and other rehabilitation projects needed to ensure the property is in compliance with the residential building codes.
The incumbent is responsible for managing all aspects of single-family and multi- family residential repair projects from the project inception and application intake to completion of the project activities at the identified housing units. The incumbent is responsible for ensuring the filing of all required print and electronic records once the project has been completed. The incumbent provides exceptional customer service to all project stakeholders.
Job Responsibilities:
The incumbent will be responsible for managing the full range of tasks in the project life cycle required to complete rehabilitation projects in single family or multi-family housing projects. Responsible for coordinating and/or overseeing the tasks for each housing unit in assigned projects. Receives completed household application from external intake specialist and reviews eligibility determination of household members referenced within the application.Serves as the liaison for the program and provides information regarding the program to the homeowner(s). Responsible for entering subject unit(s) information in the tracking database and ensuring that database is maintained throughout project life cycle.  Reviews applications for program eligibility and makes recommendations for grant or loan approval. Monitors eligibility throughout the project life cycle. Oversees and manages the financial transactions to ensure timely budgeting, encumbrance of funds, and payments.
Job Requirements:
Much of the work is performed in an office setting. The work will require frequent visits to single family and multi-family project sites. Site visits will include construction inspections and walk-throughs.
Qualification & Experience:
Specialized Experience: Specialized experience is experience that has equipped the applicant with the particular knowledge, skills, and abilities to successfully perform the duties of the position and is typically in or related to the work of the position to be filled.  To be creditable, applicant must have at least one (1) year of specialized experience equivalent to the next lower grade in the normal line of progression.
Job Details:
Company: DC Government
Vacancy Type:  Full Time
Job Location: Hagerstown, MD, US
Application Deadline: N/A
getyourvacancy.com