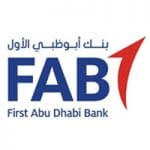 Website First Abu Dhabi Bank (FAB)
Job Description:
This role will report to VP- Head of Information Security, Egypt . He / She will be responsible for imlpementing and monitoring the information security program and coordinating Business continuity initiatives in Egypt in consultation with Head of Information Security-Egypt.
Job Responsibilities:
Assist Head office during Regulatory Examinations; ensure implementation of regulatory security requirement/compliance while meeting the deadline(s).
Perform Technology Risk Assessments, RCSA and Third party Risk assessments for EGYPT are conducted as per the FAB policy.
Review the PCI DSS compliance for regional locations as applicable.
To support the GSO – BCM team by performing Business Impact assessments, BCM planning for Egypt and assist in Business Continuity initiatives.
Work for closure all open observations with Local IT/GIT and concerned SPOCS in EGYPT and HO.
Job Requirements:
Experience in a similar type of role in a multinational business and dealing with regulatory authorities, governments and industry bodies
Knowledge of ISO27001, GDPR, PCI- DSS, Central bank Egypt regulations and other relevant information security standards as applicable
Knowledge of Business Continuity Management
Ability to make good judgments regarding security risk and to prioritize resources and activity around managing those risks
Good personal communication skills capable of dealing with wide range of stakeholders, including senior management, regulatory authority
Job Details:
Company: First Abu Dhabi Bank (FAB)
Vacancy Type:  Full Time
Job Location: Egypt
Application Deadline: N/A
getyourvacancy.com