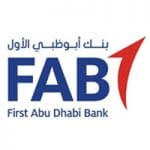 Website First Abu Dhabi Bank (FAB)
Job Description
To develop and implement a new brand and segments strategy, guidelines and develop a marketing strategy for a new and existing products and segments as well as a Egypt bank website.

Job Responsibilities
Lead the talent development initiatives for the assigned department, collaborating with technical/discipline experts and thereby ensure the availability of talent to fit business requirements.
Act as a role model and drive adherence to organisational values and ethics by employees of the assigned department to foster a value driven culture within the Group.
Manage and ensure effective implementation of Marketing functional policies, procedures and controls covering all areas of assigned department activity so that all relevant procedural/legislative requirements, fulfilled while delivering a quality, cost-effective service.
Work in collaboration with the Content and Creative Generation team, to determine key digital channels to adopt, based on the campaign requirements and goals, in order to achieve desired campaign objectives and results.
Oversee the management of online branding, communications and campaigns through the bank website and email marketing, to build an online community and generate new leads for the bank.
Job Requirements
12 years' relevant experience in the banking sector with at least 5 years in similar positions of progressively increasing managerial responsibilities in strategy or business management in personal banking function.
Master's degree in Business Administration, or related discipline, is preferred.
Bachelor's degree in Business Administration, or related discipline.
Job Details
Company: First Abu Dhabi Bank (FAB)
Vacancy Type: Full-time
Job Location:  Egypt
Application Deadline: N/A

getyourvacancy.com