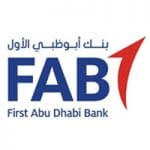 Website First Abu Dhabi Bank (FAB)
Job Description:
Assist AVP Credit Business Banking in upholding the bank's credit policy and ensure adherence to guidelines set by the Central Bank of Egypt in addition to other regulatory and government bodies.
Job Responsibilities:
Prepare and present Recommendation Sheets to the relevant approving authorities, for decision-making; based on a reasoned, duly supported opinions.
Address potentially problematic accounts with Business Banking (BB) to gain additional insight and decide on the appropriate corrective action.
Liaise with Business Banking (BB) to obtain additional information/effect amendments as requested by various approval authorities.
Liaise with various approval authorities (credit committees) to address queries and potential concerns with regards to Credit Applications under consideration in a manner that ensures speedy decision making.
Indirectly/Directly Liaise with Central Bank of Egypt auditors and other regulators within the context of audits and other periodic visits made by regulators to bank premises.
Exceptionally attend client calls (if needed) jointly with BB when deemed necessary due to the nature of the relationship.
Provide support and guidance to business units in the implementation of risk tools and credit policy manual.
Prepare extra-ordinary documents / reports as deemed necessary, to support various business functions.
Assist AVP, Credit – Business Banking in ensuring the adequacy of general and specific provisions.
Job Requirements:
Very Good analytical and reporting skills.
Very Good interpersonal and communication skills.
Very Good command of English language.
Full awareness of Central Bank of Egypt regulations and local regulations.
Good knowledge of local laws.
Qualification & Experience:
Minimum 5 years of relevant banking experience.
University degree in accounting, finance, business administration or relevant discipline.
Job Details:
Company: First Abu Dhabi Bank (FAB)
Vacancy Type:  Full Time
Job Location: Egypt
Application Deadline: N/A
getyourvacancy.com