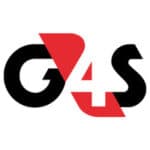 Website G4S
Job Description:
G4S is the world's leading global, integrated security company specialising in the delivery of security and related services to customers across six continents. We specialise in outsourced business processes and facilities in sectors where security and safety risks are considered a strategic threat. We operate in over 90 countries. We have a truly global business with large established market positions in developed markets and outstanding positions in fast growing emerging markets. G4S has a unique global footprint, employing more than 570,000 people world-wide, and are the largest security solutions provider in the world.
It's a varied role that includes greeting staff and visitors and ensuring they adhere to the required security protocols, conducting searches where required, patrolling the premises and dealing with security incidents. With a keen eye and a brilliant way with people, you could look for war d to an interesting role where no two days are the same with exciting career opportunities.
Job Responsibilities:
As a Security Officer at G4S, you are more than a Security Guard.
You'll be a key part of our team based at a Power Station in Southampton.
You will ensure the safety of our customers staff, their buildings and assets, whilst providing excellent customer service with a smile.
We pride ourselves on delivering excellent customer service in a safe and secure environment.
Job Requirements:
Due to licensing requirements, you must be over 18 to apply for this position.
You will be a confident communicator who is a team player with the drive to provide a friendly and professional service at all times.
Good IT knowledge is also key. Your working hours will be 4 days, 3 nights, 4 off, 3 days, 4 nights, 3 off.
It would be a benefit to have from some security experience and your SIA licence, however it's not essential, as we provide full SIA (Security Industry Authority) licence training.
Job Details:
Company: G4S
Vacancy Type:  Full Time
Job Location: Southampton, England, UK
Application Deadline: N/A
getyourvacancy.com