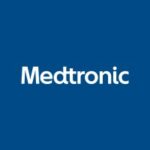 Website Medtronic
Job Description:
This role is responsible for strategically leading the Regional RMS sales organization.  Develop and implement a business strategy to accomplish the revenue and profitability of RMS within the region. Accountability for recruitment, assessment, development, and retention strategies for regional field personnel.  Builds, grows and leads a best-in-class sales organization.  Coordinates sales activities across the assigned region to enhance the customer experience and drive revenue goals.Manage and implement the necessary change management strategies in areas such as talent management, territory alignment, sales and sales management practices. Work under the leadership of the Director of Sales and Marketing in conjunction with the Health System Strategies (HSS) organization and other shared services within Medtronic of Canada to create and execute long term strategies that will drive the full potential of the RMS business in the Canadian healthcare market.Responsible to train and coach Account Managers and Clinical Specialist to bring focus, excellence in execution as well as being an agent of change to ease the introduction of new value proposition within the marketplace.  Lead business development initiatives and support marketing manager in their daily tasks.
Job Responsibilities:
Manages the day-to-day activities of a sales team in order to implement the organization's overall sales strategy for an assigned region/district/geography.
Develops and maintains strong relationships with all key account personnel and relevant functions in order to support selling, market development, service efforts and clinical programs.
Identifies opportunities and develops new programs to meet the organization's sales plans to increase market share.
Assesses need for the addition of new selling programs and processes, conducts competitive analysis, and implements strategies.
Coaches sales representatives on the technical aspects of the organization's products and services; on marketing campaigns and sales promotions; and on sales techniques, procedures, and standards that will help them achieve their sales targets.
Job Details:
Company: Medtronic
Vacancy Type:  Full Time
Job Location: Ottawa, Ontario, CA
Application Deadline: N/A
getyourvacancy.com