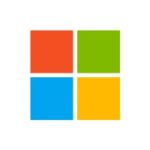 Website Microsoft
Job Description:
As part of our transformation, one of our key areas of focus is the modernization of our sales motions. The Digital Sales organization is a dynamic, digital organization with a mission to accelerate Microsoft's growth in its cloud-first, mobile-first businesses along with the traditional businesses. This organization is at the forefront of delivering a new sales model leveraging modern technology, big data, and analytics to drive impactful engagements leading to customer success.As a Customer Success Specialist (CSM), you will become part of the next generation of sales leaders at Microsoft. With the aid of best-in-class sales processes, techniques and technologies, you will be empowered to shape customer relationships for a strategic set of Microsoft's customers. These customers are adopting industry-leading products and services for their businesses, education systems or governments. You will serve as the central point of contact for the customer across engagements helping to drive Microsoft's existing cloud & enterprise consumption through developing and managing customer relationships.
Job Responsibilities:
Portfolio Management: Manage a dedicated portfolio of customers while preventing churn.
Operationally Excellent: Follow processes, systems, and documentation as expected; identifies issues or barriers to efficiency. Recommends improvements and partners to implement solutions.
Consumption: Conduct analyses into what customers are using versus needs. Drives greater consumption with customers based on analysis of both usage and needs. Leverages insights to provide guidance and recommendations to customers; drives, retains, and optimizes customer consumption
Executive Presence: Engage with and influence business and IT decision makers by providing feedback or insights to help customers define and realize their digital and business transformational targets. Influences others to help meet customer needs and prioritize efforts accordingly. Recognizes systemic issues to resolve.
Job Requirements:
Strong interpersonal skills, excellent oral, written and verbal communications skills. Ability to successfully communicate with contacts via the phone, email, video and presentations.
Desire to work in a cooperative environment where one's growth potential is supported by one's abilities and attitude.
Achievement and success-driven personality motivated by performance rewards for exceeding annual sales goals through strategic sales leadership and strong cross business collaboration.
Solid time management skills and ability to work independently or under supervision with a high level of integrity.
Qualification & Experience:
2+ years sales or customer success experience with technical pre and post sales and/or technical consulting architecture experience preferred.
Job Details:
Company: Microsoft
Vacancy Type:  Full Time
Job Location: Dallas, TX, US
Application Deadline: N/A
getyourvacancy.com