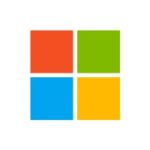 Website Microsoft
Job Description:
As a Customer Success Specialist (CSM), you will become part of the next generation of sales leaders at Microsoft. With the aid of best-in-class sales processes, techniques and technologies, you will be empowered to shape customer relationships for a strategic set of Microsoft's customers. These customers are adopting industry-leading products and services for their businesses, education systems or governments. You will serve as the central point of contact for the customer across engagements helping to drive Microsoft's existing cloud & enterprise consumption through developing and managing customer relationships.
Job Responsibilities:
Value Creator: Identify and articulate business value of role and solutions for customer organization through demonstrations, storytelling, etc. to provide evidence of business value in the customer environment.
Consumption: Conduct analyses into what customers are using versus needs. Drives greater consumption with customers based on analysis of both usage and needs. Leverages insights to provide guidance and recommendations to customers; drives, retains, and optimizes customer consumption
Executive Presence: Engage with and influence business and IT decision makers by providing feedback or insights to help customers define and realize their digital and business transformational targets. Influences others to help meet customer needs and prioritize efforts accordingly. Recognizes systemic issues to resolve.
Virtual Leader: Orchestrate activities across Microsoft and Partner resources to maximize business results and customer success.
Customer Obsessed: Be the Voice of the Customer; Share customer insights, best practices, and connect with internal teams to remove key blockers.
Build Customer Knowledge: Assess the Customers' knowledge of Azure platform and overall cloud readiness to support customers through a structured learning plan and ensure its delivery through partners.
Cooperative Spirit: Meet and exceed targets for net-new revenue and sales pipeline; Accurately forecasting new usage and/or churn risks that impact portfolio pipeline.
Job Requirements:
Broad knowledge of consultative/complex technical sales, deployment projects, architecture, design and implementation.
Deep domain expertise of cloud infrastructure solutions (i.e. Windows and Linux IaaS, SAP, BCDR, Security, Management, Storage, Networking, OSS, containers and Infra as a code technologies).
Experience using integrated development environments (e.g. Visual Studio, Visual Studio Code, Eclipse, XCode, WebSphere) targeting Android, iOS, Linux, Windows, public clouds (i.e. Azure, AWS).
Experience using Microsoft Office Suite applications; Dynamics CRM or other CRM experience is a bonus.
Additional cloud certifications across multiple platforms.
Strong interpersonal skills, excellent oral, written and verbal communications skills. Ability to successfully communicate with contacts via the phone, email, video and presentations.
Desire to work in a cooperative environment where one's growth potential is supported by one's abilities and attitude.
Achievement and success-driven personality motivated by performance rewards for exceeding annual sales goals through strategic sales leadership and strong cross business collaboration.
Solid time management skills and ability to work independently or under supervision with a high level of integrity.
Qualification & Experience:
2+ years sales or customer success experience with technical pre and post sales and/or technical consulting architecture experience preferred.
Job Details:
Company: Microsoft
Vacancy Type:  Full Time
Job Location: Ft. Worth, TX, US
Application Deadline: N/A
getyourvacancy.com