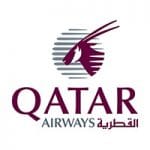 Website Qatar Airways
Job Description
This role will be to maintain accurate, complete, reliable accounting information complying with existing Qatar Airways accounting policies 3International Financial Reporting Standards to meet the timely reporting needs of the Group.

Job Responsibilities
Perform fixed assets related task as assigned.
Maintain the company chart of accounts.
Preparation of reconciliations, schedules on monthly basis for internal review and yearly for audit purpose.
Liaising with external auditors during the annual closing of financials.
Other general accounting duties as assigned.
Prepare and monitor month end/year end accounting closing timeline by interacting with the management, other departments, external/internal auditors and other key stakeholders.
Monthly review of balance sheet and summarize the review points for management with action plan to resolve
Guides other accounting staffs by answering questions for proper accounting of transactions.
Prepare and update of the company finance policy manual, internal accounting procedures and suggest improvements
Ensure compliance with international accounting standards related to overall accounting and reporting
Prepare financial data for local authorities' to meet compliance requirements.
Job Requirements
Train Qatari staff in the duties above.
Perform other department duties related to his/her position as directed by the Head of the Department.
Take responsibility for own ongoing personal development and growth of expertise.
Train and develop other employees, for proper succession planning and risk management.
Assist in the response to any emergency or a major operational disruption affecting Qatar Airways or its subsidiaries, including support of the Qatar Airways Special Assistance Program.
Job Details
Company: Qatar Airways
Vacancy Type: Full-time
Job Location: Doha,Qatar
Application Deadline: N/A

getyourvacancy.com