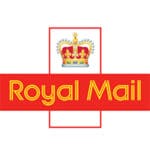 Website Royal Mail
Job Description:
As Delivery Line Manager, you will assist the Delivery Office Manager and manage operations within a specific area of the Delivery Office. Monitoring performance across shifts, excelling in all operational targets, championing Health and Safety and identifying areas of improvement will be essential to your role. You will lead dedicated front line delivery teams and provide an excellent customer service, increasing efficiency, establishing positive relationships with union representatives and engaging with various stakeholders.
Job Responsibilities:
Accountable for prompt completion of all HR activity for the team, including resourcing, conduct, attendance, employee relations, learning and communication activities, and ensuring that PSP is used and maintained.
Accountable for ensuring the team and then the unit is resourced in an optimum way on a daily, weekly and monthly basis using manpower plans and traffic forecast to ensure resourcing arrangements meet workload.
Uses continuous improvement to address and eliminate customer complaints.
Take unit-wide responsibility for delivery of national, geography or sector initiatives.
Understands and embeds operational standards for quality, safety, fleet and people.
With support from the office Workplace coach (WPC), provides support and coaching to team members achieving compliance to standard operational procedures and quality targets.
Runs a safe and efficient work area/section, where team members feel involved, understand their roles and what is expected from them.
Accountable for achievement of safety/people, customer, efficiency and financial targets for their team.
Accountable for supporting the DOM to complete unit tasks outside of their area of accountability.
Engages with the team through the use of WTLL, huddles and one to one conversations on an ongoing basis.
Job Requirements:
Coaching for high performance – Engaging individuals in developing and committing to an action plan that targets specific behaviours, skills, or knowledge.
Delivering results – Ensures consistent contribution to Royal Mail Group strategic goals by focusing individual and the performance of others.
Building relationships – Developing relationships with your team, unions and other colleagues.
Customer focus – Places the customer at the heart of everyday activity.
Know the business – Understanding of basic business operations and Royal Mail Group systems, processes, departments, and functions to achieve business objectives.
Team management essentials – Follows Royal Mail Group's processes and policies for people management and manages the employee from recruitment throughout their time with Royal Mail Group.
Health, safety & wellbeing leadership – Leading by example, to actively protect the safety, health and wellbeing of themselves and others.
Leading continuous improvement – Creating an environment that inspires people to improve existing conditions and processes. Identify improvement opportunities from generating ideas to solution implementation.
Acting on data – Reviewing information needed to manage the business unit and on-going team activities within it to achieve established business goals and objectives.
Job Details:
Company: Royal Mail
Vacancy Type:  Full Time
Job Location: Halesowen, England, UK
Application Deadline: N/A
getyourvacancy.com