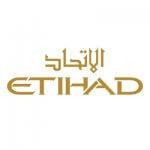 Etihad Airways
Let your career take off with the World's Leading Airline, Etihad Airways. Work in the forefront of the aviation industry, with the airline that has reimagined the flying experience through its pioneering products and services.
The successor will perform, coordinate and execute sales activities for assigned accounts, Overview and monitor the market and the competitors to ensure established Company sales targets are reached contributing to Company revenue objectives achievement.

Job Responsibilities

Policies and procedures
Follow all relevant policies, processes and procedures so that work is carried out in a controlled and consistent manner
Day-to-Day Operations
Implement the day-to-day standard operations assigned to ensure compliance with the established standards and procedures. Refer to supervisor for complex tasks which may require exceptions to procedures
Safety, Quality & Environment
Comply with all relevant safety, security, quality, health and environmental procedures to ensure a healthy and safe work environmentSpecific Responsibilities
Define and agree periodic plan of sales activity to ensure targets are reached and recorded
Analyze the market?s potential to determine the value of existing and prospective customers in terms of sales opportunities
Collect, review and consolidate information to support the identification of intervention areas to ensure sales target achievement
Establish, develop and maintain business relationships with assigned current customers and prospective customers segment to generate revenues for the organization
Communicate and meet regularly with relevant accounts to inform about new products and promotions to increase sales in order to reach the expected sales target
Identify and implement fidelity techniques to ensure a long-lasting fruitful business relationship with major accounts
Research, gather and analyse products availability in the market to assist in the proposal of new products and services to improve Company sales
Research, gather and analyse competitors information to define the best selling approach to increase Company market quota and visibility
Cooperate with marketing to determine the best promotion sales techniques
Communicate and regularly meet with area intermediaries to inform about new products and promotions to ensure the best and most updated value proposal is timely communicated to the market
Coordinate and draft contractual agreements with intermediaries to ensure customer?s requirements are captured effectively and in compliance with existing policies
Negotiate and manage commercial agreements with assigned accounts of trade and corporate segment to ensure sales can be closed, respecting corporate guidelines and indicationsEducation & Experience
Minimum Diploma (2 years or more).
Minimum of 3 years of work experience within relevant field.Skills
Communication skills – Excellent

English Language skills – Excellent

Negotiation skills – Advanced

Relationship Management skills – Advanced
About Etihad Airways
Etihad Airways, the national airline of the UAE, was formed in 2003 to bring "Abu Dhabi to the World". Over the years, we have grown into Etihad Aviation Group, a diversified global aviation and travel company, which is one of the world's most acclaimed industry brands.
Our airline flies to over 90 destinations with a fleet of 110 Airbus and Boeing aircraft, serving 18.6 million passengers a year and carrying 580,000 tonnes of cargo in 2017. We are honoured to have received many awards for our service and products, cargo offering, loyalty programme, training and Maintenance, Repair and Overhaul (MRO) service, in recent years. The group is made up of seven business divisions – Operations, Commercial, Maintenance, Repair & Overhaul (MRO), Human Resources, Finance, Support Services and Transformation.
Industry
Airlines/Aviation
Hospitality
Transportation/Trucking/Railroad
Employment Type
Full-time
Job Functions
Sales
Business Development