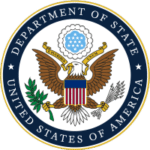 Website U.S. Department of State
Job Description:
This position is located in the Counterintelligence and Counterterrorism Vetting Division, Office of Investigations, Directorate of Domestic Operations, Bureau of Diplomatic Security.
The incumbent serves as a Criminal Investigator responsible for conducting polygraph examinations in support of counterintelligence operations, Locally Employed Staff (LES) vetting, insider threat and criminal investigations as directed, both domestically and abroad.
Job Responsibilities:
Coordinates highly complex and sensitive investigative activities with other federal, state, and local law enforcement agencies.
Analyzes, collects, evaluates, and plans criminal intelligence data reflective of a broad range of investigative duties and responsibilities.
Identifies, collects, and drafts criminal affidavits and acquires viable search warrants, and federal grand jury subpoenas that substantiate creditable physical evidence collection and seizure documentation, and interviews witnesses and suspects.
Produces and utilizes the polygraph to support debriefing activities and evaluate walk-in and vetting information of Foreign National Employees for domestic and international criminal investigation requirements.
Job Details:
Company: U.S. Department of State
Vacancy Type:  Full Time
Job Location: New Haven, CT, US
Application Deadline: N/A
getyourvacancy.com