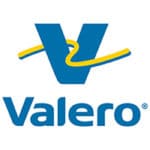 Website Valero Energy Corporation
Job Description
Partners with employees and management to communicate various Human Resources (HR) policies, procedures, laws, standards, and government regulations.
Job Responsibilities
Initiates and completes processing of all duties involved in employment, termination, transfer, and promotion of personnel in assigned area of responsibility.
Serves as point of contact for assigned HR areas, which may include: employee relations; training, employment, labor relations, affirmative action, and/or employment equity programs.
Performs data entry into SAP and sends related documents to FileNet.
Gives overview of HR policies to new hires.
Reviews data and assists with communicating recommendations to management for corrective action and continuous improvement.
Designs and runs monthly reports.
Researches and sends employee information to Compensation when requesting salary recommendations
Provides guidance to management and employees on HR-related concerns, coordinates with other departments as needed, and refers complex issue to higher levels.
Participates in grievance procedures and exit interviews.
Participates in employee investigations and assists with providing recommendations on resolutions.
Assists with special projects and functions of the department.
Job Requirements
Bachelor's or higher level degree in Human Resources, Business, or related area preferred.
Experience with SAP preferred.
PHR certification preferred.
High school diploma or GED required.
1 year of professional-level HR generalist experience preferred.
Job Details
Company: Valero Energy Corporation
Vacancy Type: Full-time
Job Location: Sherman, TX, US
Application Deadline: N/A
getyourvacancy.com