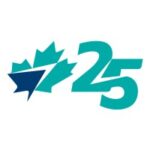 Website WestJet
Job Description:
This position is eligible for remote work, within Canada, under our mobile workforce program.
As WestJet becomes more complex and dynamic, we are seeking a System Administrator – Analytics Platforms reporting into our Sr. Manager of Business Intelligence and Analytics. This individual exhibits a high standard of excellence, enjoys challenges, and is results-driven. The incumbent must be highly motivated and demonstrate the ability to work in an agile environment.
As a System Administrator – Analytics Platforms, you will create and maintain the delivery of products/services to support Data & BI and various business units across the organization. You will be responsible for designing, implementing, deploying, and supporting Infrastructure-as-a-Code to deliver efficient solutions. This position requires an energetic self-starter with a strong work ethic, willingness to learn and someone that thrives in a modern team culture. If you tend to challenge the status quo and strive to be innovative, this is the role for you.
Job Responsibilities:
Support the suite of business intelligence, data development and data platform tools used by the Data & BI team.
Assess and implement new technology into sustainable infrastructure environments that meets best practices and aligns with Westjet strategies.
Identifies areas for improvement by providing recommendations for more efficient DataOps processes
Participation in an on-call support rotation for critical data and analytics applications
Keep systems compliant by preventative maintenance and forward planning
Use Splunk and other monitoring tools to be proactive in issue identification and response
Promptly assess, triage, and respond to issues escalated from other support areas
Possess knowledge about emerging technologies and determine how our applications/processes can benefit from them
Mentor and guide junior team members
Automate and document troubleshooting and operational tasks
Design and implement CI/CD pipelines to automate the delivery of our services
Work and provide guidance to vendors and managed services providers
Test developed components including ensuring conformance to security requirements.
Configure BI tools on both back-end and front-end; develop the semantic and metadata layers.
Provide support to other team members and business power users.
Job Requirements:
College diploma or university degree in the field of Computer Science, Engineering, or Information Systems (or equivalent operational work-related experience)
5+ years of experience in a similar role or application support role
Deep understanding of cloud infrastructure/delivery, high availability, high performance, multi-datacenter infrastructure and hybrid cloud environments
Experience with continuous integration, testing and deployment
Experience with ETL and data warehouse automation tools
Experience working in very large data warehouse environments
Experience with Azure and/or AWS analytic cloud solutions.
Experience delivering custom solutions using the Scrum delivery methodology
Strong understanding of basic networking, load balancing, HTTP and application servers such as Tomcat, Apache
Expert knowledge of Windows Server systems, Unix/Linux OS, SQL and Oracle databases
Strong scripting skills – deployment automation and configuration management experience with tools like Ansible and Terraform
Excellent oral and written communication skills including the ability to communicate effectively with both technical and non-technical stakeholders.
A work ethic based on a strong desire to exceed expectations.
Proven ability to meet tight deadlines, multi-task, and prioritize workload.
Experience in administration role of Power BI, Tabelau, Alteryx, Semarchy and Splunk
Experience with WhereScape, Azure Data technologies, and Snowflake
Expertise with Microsoft BI toolset including: SSIS & SSAS
Expert in writing and tuning SQL scripts
Working knowledge of StreamSets or other similar data integration tools
Job Details:
Company: WestJet
Vacancy Type:  Full Time
Job Location: Hamilton, Ontario, CA
Application Deadline: N/A
getyourvacancy.com