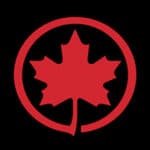 Website Air Canada
Job Description:
We are looking for reliable, results-oriented, highly adaptable candidates who enjoy a variety of tasks within a team. Whether handling baggage and cargo or using complex loading equipment, ground handlers play a key role in ensuring that aircraft are ready for departure on time. safely.A permanent full-time job is 40 hours a week and a permanent part-time job can be scheduled for a minimum of 20 hours and a maximum of 32 hours per week. The current salary is $ 14.00 per hour, in accordance with the collective agreement.
Job Responsibilities:
Drive and use runway vehicles and equipment.
Guide or tow the aircraft to the parking stations for loading and unloading passengers and for loading and unloading cargo and baggage.
Participate in the loading and unloading of cargo and passenger luggage.
Job Requirements:
Willingness to work in a variety of climatic conditions
Ability to work on tight deadlines, to ensure departure on time, while ensuring safety at all times.
Eligible to work in Canada. If you hold a work permit, it must be valid for at least 12 months.
Possession of a valid driver's license.
Ability to lift, without help and repetitively, heavy objects weighing up to 32 kg (70 lb).
Availability for mandatory training of two to four weeks full time.
Successful completion of Transport Canada security screening and obtaining the restricted airport area pass.
Job Details:
Company: Air Canada
Vacancy Type:  Full Time
Job Location: [?]Ottawa, Canada
Application Deadline: N/A
getyourvacancy.com