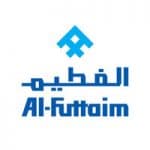 Website Al-Futtaim Group
Job Description
Are you looking to be part of a rapidly expanding organization? If you have an excellent level of customer service and sales experience then this could be the role for you.

Job Responsibilities
Maintains visibility and leads by example on the selling floor to answer customer questions and support all selling functions.
Maintains all visual merchandising standards, directives, promotions, and over all cleanliness and organization of the sales floor and stockroom.
Controls company assets by meeting all loss prevention measures (consistent management of inventory, in- and out-bound stock movements, sales, returns, exchange, store maintenance, etc)
Meets or exceeds profitability expectations for the store in sales, payroll, shrink and conversion.
Leads by example by training, developing and providing ongoing feedback. In addition experience with coaching on product knowledge, selling skills, visual merchandising and delivering the customer experience is preferred.
Job Requirements
Good command of business English (written and verbal).
Good computer skills (Outlook, Excel & SAP) and detailed report analysis skills.
Scheduled shifts may require standing for a minimum of eight hours.
Uses sound judgment when making decisions.
HAs an eye for fashion trends.
Job Details
Company: Al-Futtaim Group
Vacancy Type: Full-time
Job Location: Cairo, Egypt
Application Deadline: N/A

getyourvacancy.com