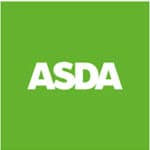 View All Asda JobsAsda Stores Limited
Job Description:
Our Optometrists are on a mission to provide the best eye care at the best possible prices. If you're all about delivering exceptional clinical service and going the extra mile then you'll love the buzz of our in-store practice.
Thanks to our single price point, single vision glasses are the same price as varifocals and we have no top-ups like thinner lenses, anti-reflection and scratch resistant coatings, they're all included! This means that as an Optometrist, you can focus on what you do best, which is providing great patient care and honest advice, knowing your patient can have everything they clinically need at no additional cost.
Job Responsibilities:
Providing outstanding clinical service, from eye tests and contact lens fittings to enhanced services.
Maintaining an exceptional standard of customer care.
Taking full responsibility for inspiring and coaching your colleagues.
Working with the Optical Manager (a qualified Dispensing Optician) to ensure clinics run smoothly.
Job Requirments:
You'll need to be registered with the General Optical Council as a fully qualified Optometrist.
Be MECs or WECs accredited or gain accreditation within 12 months of joining Asda, which will be funded & supported by Asda.
You'll be a registered performer with your NHS area team or Health Board and be on track to meet the statutory points requirement for Continued Education & Training (CET).
Job Details:
Company: Asda Stores Limited
Vacancy Type:  Full Time
Job Location: London, England, UK
Application Deadline: N/A
getyourvacancy.com