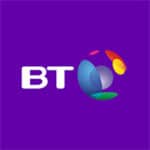 British Telecom
Job Description:
Our purpose is to use the power of communications to make a better world. For each other, for our customers, for society and our communities. We need you to help us do this.The Public Sector is an incredibly rewarding part of BT to work within. It's a role that touches all segments of the market; Police, Defence, Local Government, Housing Authority and Central Government. The role support BT's objective from helping ensure connectivity and digital services to remote parts of the UK to supporting social and economic needs.With the digital transformation of traditional communications and the new suite of products and services available you will be leading the Public Sector transition and ensuring BT's continued importance within this market place.
Job Responsibilities:
Using performance insights to assist in the translation of the commercial plan for Public Sector into a holistic, integrated plan– how we manage the mix of volumes, customers, contracts, propositions and solutions, partnerships and service
Setting performance expectations, targets and incentives.
Create insights from regular analysis and performance reviews against KPIs, to identify opportunities and gaps in the market, triggering and driving corrective action to ensure delivery of the commercial plan and overall P&L.
Working alongside the Public Sector Sales channel to maximise every opportunity for BT.
Working with the Contract Management team to ensure we meet our contractual obligations, delight our Customers and take Customers along the technology journey as the products and services evolve.
Job Requirements:
An ability to manage multiple stakeholders and projects, working to tight deadlines
Ability to manage and develop teams by inspiring and motivating them to deliver against any agreed programmes of activity.
Act as a trusted advisor providing specialised advice and guidance
Able to take a collaborative approach
Strategic thinker linking concepts to commercial initiatives
Fantastic communicator with the ability to draw on data and analytics to articulate the benefits of any proposed commercial initiatives.
Proactive approach to mitigating commercial risks
Manages conflicting priorities for successful delivery
Qualification & Experience:
Experience with Voice, Mobile and Data connectivity
Knowledge of the Public Sector market and relevant key technology's
Financial acumen proven via the ability to create bottom up P&L's and use financial metrics to determine commercial interventions and their targets.
Job Details:
Company: British Telecom
Vacancy Type:  Full Time
Job Location: Birmingham, England
Application Deadline: N/A
getyourvacancy.com