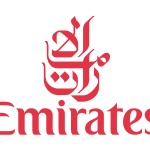 Website Emirates
Job Description
Responsible for planning, directing and leading all aspects of the business in VIC/SA/WA/TAS to ensure that regional revenue targets, as part of the overall country targets, are achieved or exceeded, whilst ensuring a high degree of customer satisfaction.

Job Responsibilities
Maintain overall administrative and budgetary control of the region, in addition to providing direction for each department to ensure integrated customer service in accordance with service standards. Line Mangers will indirectly report to the Regional Sales Manager in order to ensure an operation that focuses on the overall objective of the organisation. For functional/operational issues the line managers will continue to report to their respective direct line manager in Dubai.
Monitor route profitability and suggest ways of improvement. Evaluate and identify potential markets with a view to expanding the business in the region.
By delivering a seamless product through the effective management of diverse business areas, ensure customers are satisfied with all the Company services and facilities offered in the region.
Liaise with the Finance Manager in regards to the management of Company assets, offices, IT maintenance/discrepancy/change required and ensure that the region operates within budget. Collaborate with the Finance team to ensure that Company's financial interests are protected in the region.
Liaise with HR to recruit, train and develop region staff so that they can provide the highest possible sales and passenger handling services.
Work with the PR and Advertising teams to best target and coordinate those activities within the region. Ensure that product and promotional plans are understood and implemented to give the greatest impact in the market.
Job Requirements
Excellent analytical skills with advanced ability in interpreting and analysing data/statistics/reports etc.
High level of self-motivation and willingness to achieve results in a highly competitive and dynamic environment.
Excellent communication and presentation skills.
Ability to persuade and negotiate at all levels.
Commercially astute with an exceptional flair for forging strong commercial relationships.
Good understanding of the current and future distribution process in the travel space.
Minimum of 10 years relevant industry experience in commercial aviation/ travel management industry of which a minimum of 5 years should be at a senior leadership level
Relevant qualifications suitable for the role, University Degree or MBA preferred with a good track record in the commercial field.
Job Details
Company: Emirates
Vacancy Type: Full-time
Job Location: Melbourne, Australia
Application Deadline: N/A

getyourvacancy.com