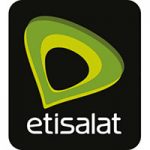 Etisalat
Job Description:
This vertical revolves around managing the corporate reputation via involvement and gaining an in depth understanding of corporate strategies and positioning of the Etisalat brand through support of the public image as well as influencing public opinion and stakeholders behaviour. Using all forms of media and communication to build, maintain and manage the corporate reputation, image and prestige of Etisalat.
Job Responsibilities:
Build relationships with thought leaders and government officials to grow industry awareness.
Maintain a keen understanding of industry trends affecting clients and make appropriate recommendations regarding communication strategy surrounding them.
Work Extensively on Community outreach and customer relations as a way to enhance corporate reputation and visibility in order to cope with the ever-changing Public opinion, government policies with regard to the ICT Sector and specifically the Telecom industry regulations initiated and overseen by the NTRA.
Overseeing and steering all public relations activities.
 Ensure Positive Publicity and minimize negative publicity.
 Facilitating the crisis communication management committee to overcome any negative publicity.
Directing and engaging corporate social media channels to engage audiences across traditional/conventional and new media.
All CEO activities – Trips- dinners to help the organization to develop and maintain relationships with all of its key publics and stakeholders.
Responsible for the Creation of Digital content, by-line articles and keynote presentations and public appearances.
Monitor, analyse and communicate PR results on a regular basis.
Evaluate opportunities for partnerships, sponsorships and on an on-going basis.
Conduct all media trainings for the top management, in order to train the top management on how to deal with the media.
Work closely with the top management of the EBU to create strong relationship with their customers to increase the rapport.
Support EBU function by giving them opportunities to open new revenue streams.
 Ensure appropriate branding and presence in EBU events that ET participates in, and participation opportunities in different events that meet PR team objectives.
 Overseeing related market research as well as social media PR strategies formulation and implementation.
Job Details:
Company: Etisalat
Vacancy Type:  Full Time
Job Location: Cairo, Egypt
Application Deadline: N/A
getyourvacancy.com