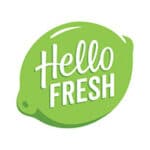 Website Hellofresh
Job Description:
The Senior Accounting Analyst provides accurate reporting and analysis to drive strategic decisions. This position is called upon to assist finance leadership and functional area managers with a variety of financial, statistical, and analytical needs. Given the complexity of the business, strong problem solving and data comprehension skills are required.
Job Responsibilities:
Manage tracking of personnel information and data for integration into weekly/monthly financial reports.
Develop, prepare, and present financial analyses that include accurate and reliable information to provide direction in strategic decisions
Develop and document process improvements that support strong fiscal management and reporting.
Completion of month end close entries and analysis.
Conduct research and provide technical guidance on areas of responsibility.
Job Requirements:
The ability to plan, organize, and manage multiple tasks simultaneously
The ability to travel domestically
6 – 8 years of relevant work experience
Advanced Excel and data manipulation skills (VBA/SQL experience a plus)
Job Details:
Company: Hellofresh
Vacancy Type:  Full Time
Job Location: Albany, NY, US
Application Deadline: N/A
getyourvacancy.com