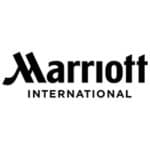 Marriott International
Job Description:
The Assistant Controller manages the day-to-day operation of the Accounting Office. Primary responsibilities include financial analysis and financial reporting, budgeting/forecasting, audit and control, asset and liability reconciliation, working capital and cash control.
Job Responsibilities:
Oversees internal, external and regulatory audit processes.
Ensures that regular on-going communication occurs with employees to create awareness of business objectives, communicate expectations, and recognize performance.
Celebrates successes by publicly recognizing the contributions of team members.
Establishes and maintains open, collaborative relationships with employees.
Provides excellent leadership (e.g., differentiates top performers, fosters teamwork and encourages work/life balance).
Job Requirements:
4-year bachelor's degree in Finance and Accounting or related major; no work experience required.
Job Details:
Company: Marriott International
Vacancy Type:  Full Time
Job Location: Saskatoon, Saskatchewan, Canada
Application Deadline: N/A
getyourvacancy.com