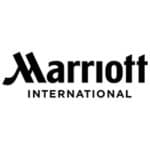 Marriott International
Job Description:
Marriott International, has 30 renowned hotel brands in 122 countries around the world, and we're still growing. We celebrate the dreamers who make their own mark, and with good reason. Our founders, J.W. and Alice Marriott started with a small idea, a root beer stand. From there, it grew into a small hotel business, and then another, bigger one. Together they created something that changed their future—and maybe yours. A great career has always been a great adventure. Now it's your turn.
Job Responsibilities:
Speak to guests and co-workers using clear, appropriate and professional language.
Address guests' service needs in a professional, positive, and timely manner.
Assist other employees to ensure proper coverage and prompt guest service.
Takes orders, serves food and drinks to ensure that guests have a great experience within the department. Follows the 'sequence of service' for all meal periods accordingly at all times.
Thank guests with genuine appreciation and provide a fond farewell.
Ensures that all the side jobs assigned at the beginning of the shift are followed and finished before shift end.
Maintains highest level of cleanliness, including safety of furniture, fixtures and fittings. Uses 'clean as you go' policy to ensure a clean and tidy work area.
Ensures that the guest bills are accurate. For Bar service the bill has to be on the table at all times as per the redlining LSOP.
Ensures that payment is received from all guests and payments as well as all orders are being posted in Micros.
Recommends and 'sells' to guests through menu knowledge, suggestive and up-selling techniques
Job Details:
Company: Marriott International
Vacancy Type:  Full Time
Job Location: Greater London, United Kingdom
Application Deadline: N/A
getyourvacancy.com