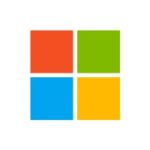 Website Microsoft
Job Description:
As a Technical Architect in the Microsoft Technology Center, you will be working at the forefront of Microsoft innovation, helping customers create and implement a vision and strategy for their digital transformation. You will be an integral part of their transformation journey, challenging their ways of thinking and helping them realize and adopt the benefits of our Cloud. Part of a world-wide community of exceptional peers, you'll have access to the latest software and hardware, and you'll be given the time and budget to develop as a globally influential technical leader.
Our network of global Microsoft Technology Centers (MTC) are premium customer-facing facilities built to help enterprise and strategic customers solve their business challenges through innovative cross-workload solutions. We accelerate our customers' digital transformation by capitalizing on the changing needs of our customers and the new business opportunities of tomorrow.
Job Responsibilities:
You will be based at our Microsoft offices initially in Reading and then London Paddington from late 2021; or at home, according to COVID site status / government guidance.
You will prepare and deliver technical engagements to enterprise customers. These include strategy briefings, architecture design sessions, building of rapid prototypes, workshops, and hackathons.
Using your technical knowledge, consultancy skills and our methodology to win a customer's technical decision to buy and use Microsoft solutions and cloud services.
The nature of complex opportunities which come to the MTC necessitates taking a cross-solution view to leverage capabilities across the entire Microsoft cloud platform; and are rarely limited to a single technology solution.
You will work collaboratively with account teams to determine the best engagements for a given opportunity to maximize customer benefit and accelerate deals success.
You will use your technical knowledge to show customers an inspiring digital vision, across all Microsoft workloads, as well as deeper engagement in your core specialism.
You will map the agreed customer vision into a strategy for implementation, resolving concerns, removing technical blockers, and validating a strong business case for investment.
You will work with the customer, wider account team resources and our partners to orchestrate a roadmap for implementation.
Job Requirements:
Structured facilitator. Validated customer experience in requirements capture; prioritization; capturing evidence and impact to quantify business value; issue, risk and constraint identification required
Technical breadth. Intermediate level experience across the full range of Microsoft cloud solutions – Azure infrastructure, Azure Developer, Azure data, artificial intelligence, business applications, modern workplace and productivity, security, business applications. Demonstrated experience of solution architectures which span multiple workloads preferred
Collaborative. Able to work cohesively with customers, members of the Microsoft sales, services, and marketing organizations and Microsoft partners required.
Excellent Communicator. Communication and collaboration, organizational, presentation, deep technical product demo, writing, and verbal communication skills required.
Executive Presence. Validated experience engaging with senior level executives required.
Consultative Technical Selling and Challenger mindset. Validated experience in consultative technical selling approach, including bringing innovative ideas to customers problems and being customer focused preferred.
Design Thinking. Proven experience of delivering design thinking; 'ideation'; or similar context analysis / problem framing preferred.
Growth Mindset. Experience and passion for learning (technical and professional skills); implementing practices from others; trying, failing and learning from the experience; sharing practices and knowledge for others' benefit required.
Community Builder. Understand capabilities of, strategically be able to work with, influence cohesively, build and grow MTC, Microsoft, partner and external communities required.
Lead. Able to lead, inspire and mentor members of the Microsoft sales, services, and marketing organizations and partners. Co-ordinate peer input into WW content and demo programs resulting in high-quality published content required.
Job Details:
Company: Microsoft
Vacancy Type:  Full Time
Job Location: Brighton, England, UK
Application Deadline: N/A
getyourvacancy.com