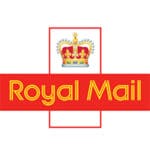 View All Royal Mail JobsRoyal Mail
Job Description:
Processing of mail takes place in the Regional Distribution Centres (RDC). Within the RDC operations include cross docking – which can be road to rail as well as road to road, mail consolidation, parcel processing, bulk mail processing and the processing of mail order returns. RDCs are 24 hour-7 day a week operation. The role involves working as part of a team to achieve tight deadlines
Job Responsibilities:
Returns are posted by receiving customers for sorting back to the posting customer. These have to be sorted to the correct posting customer and scanned before being loaded onto vehicles for delivery.
Cross docking involves the unloading of wheeled containers from incoming vehicles, moving them to the correct despatch lane and then loading them to outgoing transport. This activity involves a significant amount of walking each day, equivalent to 5 miles or more.
Mail consolidation is the moving of mail from one container to another more appropriate for the conveyance of the work.
Parcel processing requires scanning and identification of parcel destination by either code number or postcode and placing mail into the correct wheeled container for despatch. This can be done manually or via an automated conveyor system with parcels picked from a moving belt. Once containers are full, they will be pushed to the correct despatch area and loaded onto vehicles.
The operations take place in a loud, busy factory-style environment where you will be standing and walking for long periods of time, lifting individual items up to 11kg in weight, carrying out two-person lifts of 20-30kg and pushing wheeled containers weighing up to 250kg.
Bulk mail is received from customers in a variety of containers and can be in mail bags, trays or bundled and is sorted by code number to an appropriate container for despatch. These containers will then be moved to the despatch lanes and loaded onto trucks.
Job Details:
Company: Royal Mail
Vacancy Type:  Full Time
Job Location: London, England, UK
Application Deadline: N/A
getyourvacancy.com