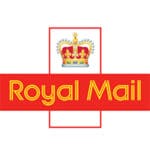 View All Royal Mail JobsRoyal Mail
Job Description:
At Royal Mail we have 1400 operational units around the country, all making sure that the mail is collected, sorted and delivered six days a week. Our Delivery Managers are integral to making sure our units run as smoothly as possible. But, given that our operation is across six days and all managers only work five days what happens on their day off?
Well, that's where our Cover Managers come in. Dedicated to supporting a cluster of delivery offices, you'll stand in for the Delivery Manager on their day off.
Job Responsibilities:
This is a hands on role where you will be accountable for a team of postwomen and men, supporting your team as they prepare to deliver mail, by ensuring resources are in place.
You will oversee key people, customer, efficiency and financial measures and making sure the unit remains as effective and efficient as possible.
The Cover Manager role is all about leading and managing a team of delivery post people, and you will be responsible for undertaking the tasks of the Manager who you are covering for.
Working within a unionised environment, you will ensure your team understand the commercial and competitive market we are in and be customer focussed, open to new technology and flexible to change.
Job Requirements:
Hands-on, enthusiastic and resilient, you're the perfect person to keep an operation running smoothly.
You will have an eye for detail and be confident in efficiently managing resources – all with a view to ensuring your team is performing to its very best.
You will have the ability to engage with your frontline team and lead changes within the offices.
You will be flexible and be able to hit the ground running as you will cover a different role each day.
First things first, we're looking for a great manager. Maybe you're working in retail, hospitality, FMCG or somewhere else entirely, what matters is your ability to motivate, inspire and lead a team.
Maybe you've had a break from work and are thinking of getting back into management without working too many hours.
Job Details:
Company: Royal Mail
Vacancy Type:  Full Time
Job Location: Glasgow, Scotland, UK
Application Deadline: N/A
getyourvacancy.com