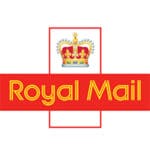 Website Royal Mail
Job Description:
The Royal Mail Technology team is passionate about delivering high-quality products and outstanding digital experiences to our customers. Cutting edge technology is fundamental and key in helping us achieve our objective to be recognised as the best delivery company in both the UK and across Europe.
Job Responsibilities:
Supplier Management. Manage third party suppliers to ensure that delivery, maintenance and support of security technologies is provided effectively and within project timescales and service level agreements.
Cyber Security Operations . Under the direction of Senior Security Engineers, support key security technologies within the RMG estate to ensure that the Cyber Security Operations team have optimized, accurate access to the required toolsets and information.
Stakeholder Management. As part of a team liaise closely with RMG technology teams to ensure the correct placement, maintenance and support of security technologies relevant to the role. Build professional relationships to ensure cooperation between stakeholders and Cyber Security Operations.
Reporting. Develop and present appropriate KPI, KRI and other requisite reporting to the Head of Cyber Security Engineering and act as an SME for projects and initiatives relevant to the role.
Technology . Work closely with Senior Security Engineers, Security Architects and technology operations teams to help ensure the correct operation, and optimal configuration of the security technologies ensuring their correct function
Value . Working within a team to enable appropriate levels of protection and logging from new and existing security technologies, maximizing their value to the Cyber Security Operations team.
Job Requirements:
Strong interpersonal and written communication skills, with proven ability to build relationships with senior management in a complex business environment.
Good knowledge of corporate governance and risk management.
Excellent knowledge of financial reporting / internal control frameworks e.g. 2013 COSO framework, or other similar internal control frameworks.
Proven management and leadership skills.
Experience of improving financial control either through audit engagements / secondments to industry or from roles working in industry.
Experience of working within a complex operating environment in a large listed business, with strong risk and control awareness.
Qualification & Experience:
Strong experience in a similar role within a large, complex and technologically diverse organisation.
Experience of deploying, maintaining and configuring a wide range of security technologies with a large and complex environment
Job Details:
Company: Royal Mail
Vacancy Type: Full Time
Job Location: Mansfield, England, UK
Application Deadline: N/A
getyourvacancy.com