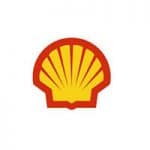 Website Royal Dutch Shell
Job Description
As a senior communications professional, you'll have many years' experience in delivering integrated marketing campaigns and events to both B2B and B2C audiences. We expect you'll be educated to degree level, but beyond that we'd hope to see as much of the following on your CV

Job Requirements
Good understanding of the energy transition as it relates to oil & gas and/or power, and the ability to simplify complex concepts for non-specialist audiences.
Ability to develop and manage effective relationships and networks securing and maintaining the position of a trusted adviser with senior leaders and colleagues across the communications function.
Broad experience in agency and budget management.
Ability to influence at all levels, confidently developing and managing engagement plans.
Proven experience of leading large teams to deliver complex projects to time and budget
Experience in developing brilliant content across a range of channels to engage defined target audiences.
A proven strategic thinker, self-starter and strong planner, with a track record of delivering creative programmes which support business and reputation objectives.
Job Details
Company: Royal Dutch Shell
Vacancy Type: Full-time
Job Location: London, GB
Application Deadline: N/A

getyourvacancy.com