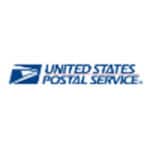 Website United States Postal Service
Job Description:
Unloads mail from trucks. Separates all mail received from trucks and conveyors for dispatch to other conveying units
Places empty sacks or pouches on racks, labels them where prearranged or where racks are plainly marked, dumps mail
Handles and sacks empty equipment; inspects empty equipment for mail and restrings sacks.
Cancels stamps on parcel post, operates cancelling machines, and carries mail from cancelling machine to distribution
Operates equipment and machinery assigned to the jurisdiction of the Mail Handler Union.
Performs other duties as assigned.
Job Details:
Company: United States Postal Service
Vacancy Type:  Full Time
Job Location: Birmingham, AL, US
Application Deadline: N/A
getyourvacancy.com