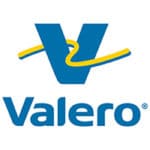 View All Valero JobsValero Energy Corporation
Job Responsibilities
Develops and manages local community investment program, as well as public relations, and government affairs agenda for assigned Valero refineries.
Serves as key liaison with local government officials, agencies, and community leaders apprising them of issues of importance to Valero.
Implements strategies and coordinate communications with key leaders to ensure our interests are represented.
Creates communication materials including presentations and talking points for officials.
Assesses public office candidates and make VALPAC political action committee recommendations for contribution consideration.
Serves as a representative on civic and community organizations such the Chamber of Commerce identifies other resources to represent Valero when necessary.
Manages involvement in community discussion forums including Community Advisory Panels and environmental groups. Evaluates need and develop strategy in response to public concerns.
Represents Valero on key boards, civic groups, and industry related associations. Advocates Valero position and support of company values.
Serves as the official company spokesperson with local media and other public entities.
Negotiates with local governmental officials and other community leaders on certain matters as needed.
Develops company internal and external local communications such as letters, newsletters., and/or social media, posts.
Job Requirements
High school diploma or GED required.
10 years of community, media, and/or government relations experience required.
Bachelor's (or higher) degree in Public Relations or related field preferred.
Job Details
Company: Valero Energy Corporation
Vacancy Type: Full-time
Job Location: Beaumont, TX, US
Application Deadline: N/A

getyourvacancy.com