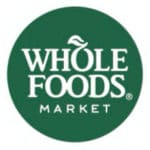 View All Whole Foods JobsWhole Foods Market
Job Description:
Provides support as a member of the Prepared Foods team to include preparation, counter service, sanitation, and stocking of products. All Whole Foods Market Retail jobs require ensuring a positive company image by providing courteous, friendly, and efficient service to customers and Team Members at all times. All positions must be performed in accordance with team and store Standard Operating Procedures. Further, Team Members must be prepared and able to perform the duties inherent in other Team Member job descriptions. Team Leaders are required to spend significant time on the floor, engaging with customers, and pitching in to help whenever and wherever needed. All positions must strive to support WFM core values and goals, promote national, regional, and store programs and initiatives, and ensure adherence to all applicable health and safety regulations.
Job Responsibilities:
Cuts, prepares, and serves a variety of hot and cold foods, including meats, cheeses, sandwiches, burritos, wraps, salad, and pizza.
Samples products to customers.
Stocks hot and cold cases and displays with prepared foods from kitchen, walk-in preparation, and refrigerators.
Checks in-stock product dates to ensure freshness and rotates when necessary.
Bails and consolidates recyclables.
Assists Team Leader in organizing and displaying volume and seasonal items.
Completes spoilage, sampling, temperature, and sweep worksheets as required.
Assists with periodic inventory checks.
Arrives to work station on time, appropriately groomed, dressed and ready to work; works all scheduled shifts and attends required trainings and meetings.
Provides excellent customer service, addresses needs of customers in a timely and effective manner and models suggestive selling techniques; answers phones and pages promptly and courteously.
Maximizes sales potential through effective and proper procedures for prepping, storing, rotating, stocking, and merchandising product.
Follows and complies, or ensures compliance, with established procedures, including Weights and Measures, health and sanitation, and safe work practices.
Maintains, or ensures maintenance of, a clean and sanitary working and shopping environment; maintains equipment in accordance with WFM cleanliness and safety standards.
Performs opening, mid, and closing duties as assigned; ensures accuracy of signs and pricing.
Job Requirements:
Must be able to lift 50 pounds.
In an 8-hour work day: standing/walking 6-8 hours.
Hand use: single grasping, fine manipulation, pushing and pulling.
Work requires the following motions: bending, twisting, squatting and reaching.
Exposure to FDA approved cleaning chemicals.
Exposure to temperatures: <32 degrees Fahrenheit (freezing), 32-40 degrees Fahrenheit (refrigerators), >90 degrees Fahrenheit.
Ability to work in wet and dry conditions.
Ability to work a flexible schedule including nights, weekends, and holidays as needed.
Ability to use tools and equipment, including knives, box cutters, electric pallet jacks, and other heavy machinery.
May require use of ladders.
Job Details:
Company: Whole Foods Market
Vacancy Type:  Part Time
Job Location: Portsmouth, VA, US
Application Deadline: N/A
getyourvacancy.com